TalkVideoGames
Both Sony and Nintendo have a trophy of their own for the month of February. The PS4 has now topped 20 million units sold worldwide over the course of it's still short life, showing more growth for Sony's gaming hardware than ever before.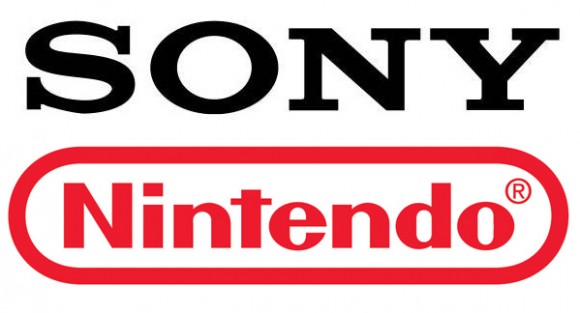 ​
On the other side of the gaming world, Nintendo's 3DS lineup sold 395,000 units over the month of February. The handheld saw a massive surge with the help of Monster Hunter 4, and the wildly popular Majora's Mask remake.
Both companies are taking this generation by storm, all by playing to the beat of their own tune.
According to a recent study by Strategy Analytics the PS4 is on its way to outpacing the Xbox One by 23 million in lifetime sales through 2018.
The Connected Home Devices report suggests that 80 million PS4 consoles will be in use by 2019, compared to 57 million Xbox One consoles. That's a 40% higher install base for Sony. 2019 is near the projected top for both consoles' life cycles, but there will be room for "modest future growth," Strategy Analytics says.
​
Last week, Sony reported that 18.5 million PS4s have been sold since the console launched in November of 2013. The Xbox One has shipped an estimated 12.4 million units during the same time frame, according to the study. At those paces, the PS4 is closer to first-year sales of the PS2, which initially sold 20.1 million. The PS2 remains the best-selling console in history, selling 150 million units in its lifetime....
Nintendo announced its next round of Amiibo figures in today's Nintendo Direct presentation.
​
Round four (which is coming sometime this spring) includes Amiibo for Smash Bros. characters Robin, Lucina, Wario, Pac-Man, Ness, and Charizard.
Nintendo announced the third round of Amiibos last November, and we'll get our hands on those in February. Wave three includes Mega Man, Shulk, Toon Link, Sonic, Meta Knight, and many more.
Best Buy is having a last minute sale for the PlayStation 4. All bundles of the PS4 are on sale for $349.99. $50 lower than retail price. The biggest bundle on sale is the Glacier White PlayStation 4 with
Destiny
, which is $100 off its regular price.
​
But wait, there's more. You will also get a code when buying a PS4 that will allow you to pick one of four games for free on the PlayStation Store. The choice of games include
Far Cry 4
,
NBA 2K15
,
LittleBigPlanet 3
and
Destiny
.
Super Smash Bros is now the fastest selling Wii U game in the United States, selling 490k copies between physical and digital units during the three day November 21-23 period.
​
Mario Kart 8 was the previous fastest selling Wii U game ever for the US. Super Smash Bros for Wii U sales are most likely to continue later this month and into December, when the game is released across Europe, Australia, and Japan.
Assassin's Creed Chronicles: China is a stand-alone downloadable title set in 16th century China that plays like a 2D side-scrolling game. Players will control Shao Jun, the last remaining assassin of the Chinese Brotherhood. She's appeared previously in Assassin's Creed lore as a student under Ezio Auditore in the Assassin's Creed Embers animated short and Assassin's Creed Revelations novel.

Assassin's Creed Unity comes to PlayStation 4, Windows PC and Xbox One on Nov. 11 in North America, Nov. 13 in Europe.




For those of you not familiar with what ID@Xbox is, it is Microsoft's Xbox One "Indie games division". At Gamescom 2014 which went underway this morning in Cologne, Germany, Microsoft' released the above video showcasing some of the indie games coming to the Xbox one.

Some pretty solid looking title's can be seen in the video, from seemingly all genre's of games.

Let us hear your opinions and as always Game On
Just yesterday, Microsoft confirmed the rumored white Xbox One. According to the release of it's bundled counterpart, Sunset Overdrive, we could be seeing both the white Xbox One and white PS4 release fairly close to one another. The question to you all is simple. Who looks better in their new bright white shell?
White PS4


vs.


White Xbox One

​
​
There is currently no set release date for the white Xbox One, though it is predicted to be sometime mid to late October. The white PS4/Destiny bundle releases just over a month from now on September 9th.
Microsoft has confirmed the Xbox One/Sunset Overdrive bundle will come with the rumored white console.
A Microsoft spokesperson told Polygon that a Kinect-free white version of the console will be sold with Sunset Overdrive for $399, which is the current retail price for an Xbox One.
There's no release date yet, but with Sunset Overdrive coming on October 28, somewhere in that timeframe would make sense.
Nintendo released its financial results from April to the end of June, revealing sales of 510,000 Wii U consoles, bringing the total of Wii U consoles sold since launching in November 2012 to 6.68 million. Without a doubt did the boost come from the staggering sales of their most recent hit, Mario Kart 8, which accomplished the sale of 2.82 million copies in just over a month. This means that over 2/3 of Wii U owners have a copy of the game. Total Wii U software sales now sit at 36.67 million.
​
Despite the better numbers, Nintendo still suffered another overall loss of ¥9.47bn ($92.6m/£54.7m) despite strong sales of ¥74.6bn, slightly down on last year's ¥81.5bn. Even so, Nintendo is expecting a year-end profit of around ¥40bn, and is promising a surge in major releases in the coming months. With Bayonetta 2, Captain Toad, and Super Smash Bros. coming soon.